Payment Methods
Payment Method: PayPal


Pay quick and safely with PayPal.
PayPal is the Online-Payment service for simple, quick and safe payments – and it is free of charge.
Welcome to the safest site of the internet! Your bank account information is safely kept and with your buyer protection you are guaranteed to get your money back, should any problem occur. And the most important thing: you pay only with a few clicks.
Online shopping? But only with PayPal – your safe network. The free buyer protection covers you, in case a product does not get delivered or another one gets in its place.
The PayPal security goes on: You provide your details only one time, by your login. From that point on you can go on your online shopping securely at one place - at PayPal. The seller cannot see your details.
Apart from the safety, the payments by PayPal are extremely fast: with a few clicks your order is ready for dispatch.
If only everything was so simple as that: with your email address and your password your payment can be immediately processed.
PayPal knows no limits – can be used via Internet worldwide. In that way you can process your payments in international sites and also in different currencies!
---
Payment Method: Amazon Payments
Safe, Simple Online Shopping
    Use the information from your Amazon account to complete purchases.
    No need to re-enter credit card numbers or shopping addresses.
    Your financial information is not shared or stored with merchants.

Additional Amazon Benefits
    Enjoy the convenience and familiarity of Amazon's check out experience.
    Benefit from buyer protection when you checkout using Amazon Payments.
---
Payment Method: Sofort/Direct Banking
Easy
Convenient payment using your familiar online banking details
Directly within one process, without a second account (eWallet)
Fast
Direct and binding payment
Thanks to the transaction confirmation your order can be processed usually faster than by advanced payment
Secure
Double protection qualified by online banking login details and confirmation codes
Your confidential login details and confirmation codes will not be stored
---
Payment Method: Advance payment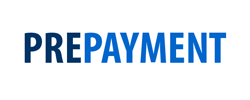 You transfer the amount in advance to the account no. of B.M.S Burger and Müller GmbH/Paella World International.
The product will be delivered after we receive the payment. Our bank account info will be sent to you by e-mail after checking availability of your ordered item.