Description
2-ring paella gas burner Ø 50 cm - 14.1 kW, 30 mbar*

technical data:
power: 14,1 kW
gas consumption: 580 gr./h
diameter: 50 cm
gas connection: ¼" left hand thread
2 infinitely variable burner ring
only approved for outdoor use
The 2-ring gas tube burner with a diameter of 50 cm and an output of 14.1 kW at 30 mbar gas pressure is very well suited for universal use. With the different dishes like pot, wok, pan, grill plate you have countless possibilities to choose from. Use at any time your own dishes !
*30 mbar gas ring burners may only be used outdoors and only in connection with recreational vehicles and boats!
Reviews
There are no reviews yet.
Similar Items: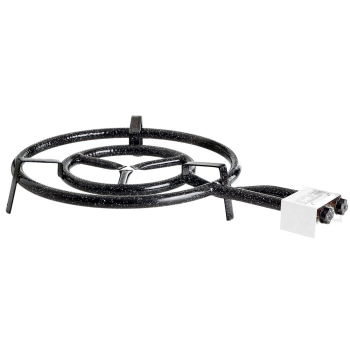 2-ring gas burner, Ø 50 cm, 15.5 kW, 50 mbar