Description
Paella Grill Set incl. Paella Pan: Comfort Line 7
For clubs, catering, party service, butchers etc.
pan of polished steel with a diameter of 100 cm 
3-ring burner with a diameter of 70 cm and a capacity of 24,5 kW at 30 mbar
average gas consumption per hour: approx. 850 gr
very stable tripod stand, additionally braced, loadable up to 150 kg
height adjustable from 75 to 80 cm
total height with pan = 80 cm
complete operating instructions in German language
incl. paella brooch with recipes
instruction manual
The delivery takes place in a handy packaging (without gas hose and gas pressure reducer).
Perfect for the following number of people: 25 to 75
Reviews
There are no reviews yet.
Notify me when this product is available
Cast iron pan ø 80 cm
Aluminium lid ø 80 cm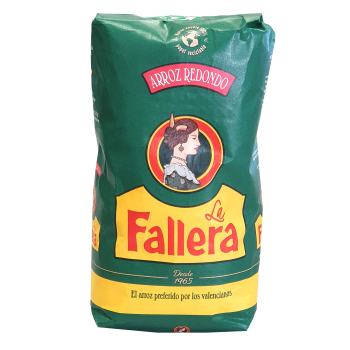 Original spanish Paella Rice 1 kg
Original spanish paella spice mix