Description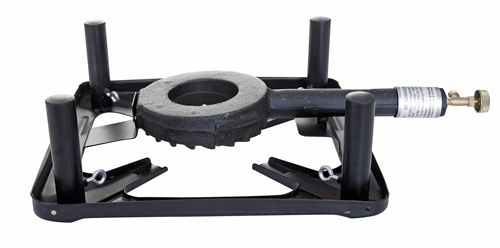 Stool stove (small) without safety pilot, dimensions 30 x 30 x 14 cm
This stool stove is the perfect companion for camping and leisure.
dimensions: 30 x 30 x 14 cm (extended to 18 cm)
height adjustable feet
cast iron torch ø 13 cm
power 4,0 kW at 50 mbar / 3,5k-w at 30mbar* - infinitely variable - 
without safety pilot
suitable for all dishes from Ø 20 cm (pan, wok, pot, roaster, grill, kettle, etc.)   
only suitable for outdoor use 
compact construction, extremely durable
connection 1/4" left - standard -
loadable up to 60 kg
the delivery takes place as kit
incl. durable and practical stool stove bag made of polyester
incl. gas pressure reducer 50 mbar 
incl. gas hose, 1.5 m long 
*30mbar only to be used only in conjunction with recreational vehicles and boats.
The delivery takes place in a handy packaging.